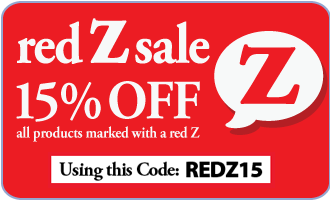 Our Red Z Sale starts today!
15% off all products marked with a red 'Z'.
Just enter the code
REDZ15
at the checkout to get 15% off the product.
The offer includes Bed Frames, Mattresses and Divans, and runs both Online and In Stores, so wherever you shop you can get great savings!
Every day we will be posting a new Blog entry about an item in the sale, so you can see the great range of products on offer.
Labels: Promotions and discounts, Red Z Sale